FINALLY MAKE PEACE
with your body
DO YOU FEEL TRAPPED IN UNREALISTIC EXPECTATIONS AND CONSTANT DESPAIR ABOUT YOUR BODY?
Please select atleast one option
Disclaimer: this quiz is intended for information and entertainment purposes only. It is NOT a medical diagnosis
You are fairly positive towards your body. If you wish to maintain or improve your body image, read some of my past blog posts!
I am so sorry you feel so uncomfortable. Book your first consultation now to understand how I can support you.
Body image defines all the thoughts, feelings, emotions, perceptions and behaviours we have towards our bodies.
It may be in line with the way others see us, or not at all (this is called body dysmorphia).
When we experience body dissatisfaction, we are at a much higher risk of suffering from anxiety and depression and of developing unhealthy weight control behaviours (like smoking, fasting, purging, eating disorders, self-harm). We also lack confidence, and don't always dare to speak up for ourselves. We may be trapped in endless diet-binge cycles or extreme body control anxiety that leaves us no freedom.
Some people believe that to improve body image, we need to change the way our bodies look, but that's a complete fallacy. Since our body image is stored in our brains and to neuroplasticity, we can improve the way we see ourselves without having to change our appearance first! It's the work I do with clients since 2018.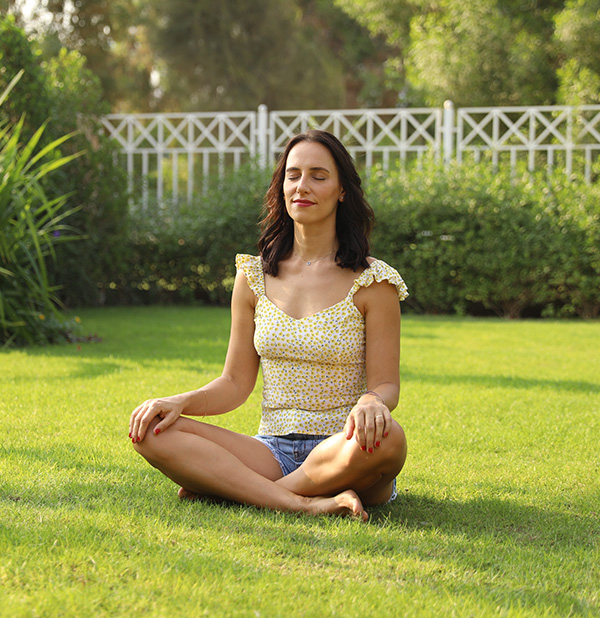 As a feminist 'Health at every size' practitioner, I am passionate about social justice and ending weight oppression. My practice is open to all, fat positive, size inclusive and takes into consideration each client's unique life experiences.
Through my coaching expertise and my own experience with body image struggles, I'm able to help and lead clients towards more body joy, confidence and self-compassion, without changing a single thing about their weight or appearance!
BODY IMAGE COACHING IS A GREAT WAY TO:
– Foster a better relationship with your body
– Let go of weight as a marker of health
– Learn to connect to oneself with kindness
– Decrease stress, anxiety and negative self-talk
– Improve mental and physical health
– Develop cognitive tools to prevent relapses
– Increase self-confidence and self-esteem
– Regain mental space and freedom
Book your first 30 mins of coaching to start your body liberation journey today!
subscribe to receive updates on upcoming news and workshops
I came into this work with a lot of shame about my disordered eating behaviours and fear of the process and a changing body. Florence met me with professionalism, compassion and complete non-judgment which allowed me to move past these feelings and made it easy to open up about things I had not previously shared with anyone. During our sessions Florence helped me build a tool-kit for both transitioning into and maintaining a body-neutral mindset. I always looked forward to the sessions and enjoyed getting practical homework to do in-between. I can only recommend working with Florence!
Katharina, 27, Göteborg, Sweden
My gratitude towards Florence is beyond words. I feel that her coaching has really helped me not only with my body/food issues, but with myself, as a person in general. My mindset has changed for the better, thanks to her – and my relationships have been improving as well. She literally changed my life.
Niki, 24, Manila, Philippines
Florence is a brilliant professional who has helped me in very practical ways to overcome some deep rooted fears around food. She has a heartfelt approach and you can feel her passion for helping others normalize their relationships with their bodies and food. Focusing on nourishment both physically and mentally, instead of deprivation. I highly recommend working with Florence to go beyond what you have been programmed to feel around food from an early age- especially if you have been in and out of eating disorders. Florence is a pleasure to work with, as she is truly present in each session and also offer ongoing support.
I did a series of coaching sessions on body image with Florence. I felt that the coaching was fully tailored to my challenges and my objectives. Which is exactly what we started with. Before anything, Florence listens. And she adapts. She recognizes that there is no one-size-fits-all method to work on body image issues. And if an idea doesn't speak to you, she brings another one to the table until you are fully comfortable with it. She gave me a set of small tools that I can keep applying to my life, beyond the coaching. Florence brings a beautiful and highly contagious energy to each session, the love for her job and for the people she accompanies, and works with all her heart.
I started my coaching journey with Florence after yo-yo dieting for ten years. I had just given birth to my first born and was struggling to accept and appreciate my body and the changes it was going through. Just like any new mom, I was exhausted and didn't have the energy to get through my days – but what made it worse is that I still tried to derive myself and underfeed my body that was trying to recover from a c-section birth and the sleepless nights. I'm thankful I decided to do this for myself, I have a new found love and respect for my body. I can confidently say that my relationship with food is now the healthiest it has ever been.